About IcETRAN 2020 Conference
The Society ET(R)AN is the oldest, largest and most prestigious professional organization in Serbia in the domain of electrical engineering and information technologies. The Society inherited the tradition of the Yugoslav Society for ETRAN of organizing the national conferences which started in 1955. Annual meetings, with in average of up to 400 papers, were and are an attraction for researchers from countries of the Western Balkans to meet and share their ideas, know-how and build new communications. In 2014, the Society ETRAN started the annual series of International conference on electrical, electronic, and computing engineering (IcETRAN) running in parallel with the national ETRAN conferences. The conferences are organized with support of the IEEE Society IEEE.
The official language of the IcETRAN conference is English, while the official language for ETRAN conference is Serbian.
The national and international conferences comprise invited lectures, round table discussions and special sessions.
The papers submitted for ETRAN and IcETRAN will be reviewed by two anonymous peers. The papers accepted and presented by one of the authors registered for the conferences will be published on the Web as part of the edited proceedings.
ETRAN for the first time in the history of the Society organizes the Conference in four cities: Belgrade, Niš, Novi Sad and Čačak.The conference will be held on the September 28th and 29th 2020.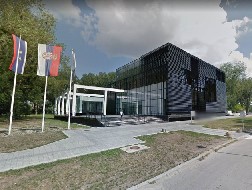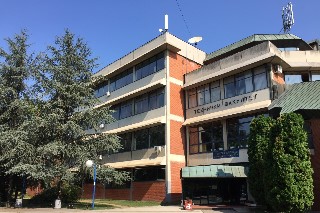 University of Niš Institute "Mihajlo Pupin" University of Novi Sad FTN Čačak
The spatial distribution of the conference was planned to minimize the risk of spreading the COVID 19 pandemic.
Participants can present their contributions in vivo or potentially by using Skype if they prefer to keep the distance larger than the one defined by the health regulators in Serbia. Sessions Telecommunication and Computing are organized using the currently most popular conferencing style (on-line) based on the decisions of the Telecommunication and Computing Sections' chairs.
The conference is supported by the collective members of the Society for ETRAN.
________________________________________
The planned location for the IcETRAN 2021 Conference is Etno-Selo Stanišići, Republika Srpska (
https://www.etno-selo.com/en/
)